2019 Recap Letter
Thank you to all Florida-based, and out-of-State crews, who participated in the Pan Am Sprint Series races in 2019. A record 101, 10-paddler club crews participated in 10 PASS races over the course of the 2019 season. From those crews, 15 reached the 4-race participation benchmark in order to qualify for the PASS Grand Prize draws which will take place on December 23rd. And just like in 2018, Pan Am will be giving away a new 2019 Pei Sheng 10-paddler boat to one lucky team… we've got some great colors to choose from… along with a couple of additional not too shabby prizes… a new Pan Am Sunbrella dragon boat cover and a new Pan Am Aluminum dragon boat dolly.
Below you will find links to the final version of the PASS series leader board which shows total points for all 101 crews and also highlights those who have qualified for the prize draws. These points will be converted, 1 to 1, into prize ballots.
Now, there's one more thing I need you to do if you are the captain of one of the qualifying crews. As the team captain, you need to allocate your ballots to the prize or prizes that you'd like to win. You can throw all your ballots into the one drum to win the boat or the cover or the dolly or you can divvy your ballots up in any amounts you like if you want to distribute them among the three prizes. So, for example, if you have 30 points you get 30 ballots and you can throw those all into the drum for the boat, or you can split them up into, 20 ballots for the boat, 5 for the cover and 5 for the dolly. Of course, you need to remember that the odds of your crew winning any given prize increase as you allocate more of your ballots to that prize. But you also need to factor-in that there will likely be many more ballots in the Pei Sheng boat bucket than in the cover or dolly bucket. So, if you have only 5 ballots you would have pretty long odds of winning the boat if you toss those 5 ballots in that bucket, but those same 5 ballots might give you pretty good odds of winning the cover or dolly since there will, presumably, be significantly less ballots in those buckets. Of course, those odds will depend on how each of the 15 qualifying crews ultimately allocate their ballots. Choose wisely!!
Captains, please let me know by December 21st how you would like to divvy up your ballots. Email me at [email protected] by end of day next Saturday.
We're very excited to be able to give away these great prizes again in 2019. Thank you all again for participating in Pan Am Sprint Series events this year. We look forward to more races and a fabulous slate of prizes again in 2020. Good luck to all and stay tuned for the prize draw video to be released on the afternoon of December 23rd.
This is Mike Kerkmann, the Mad Dragon, signing off until next time.
WIN any one of the three prizes below!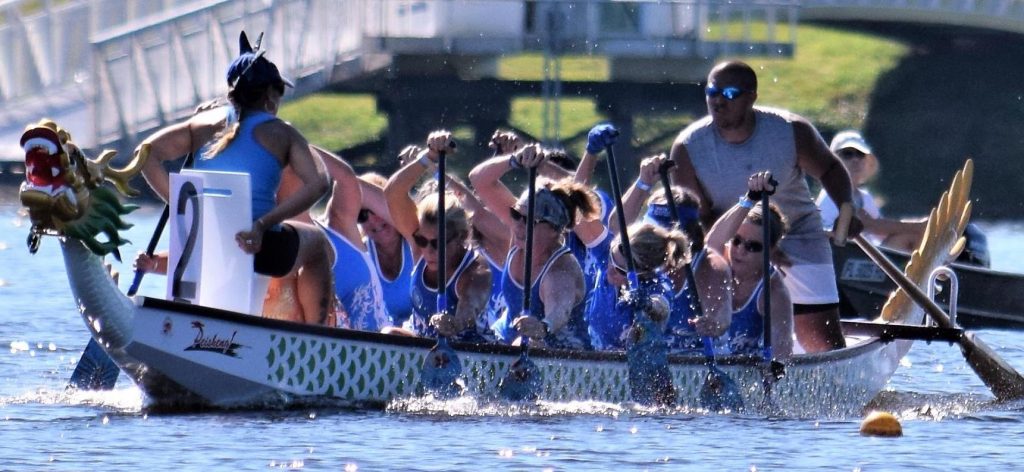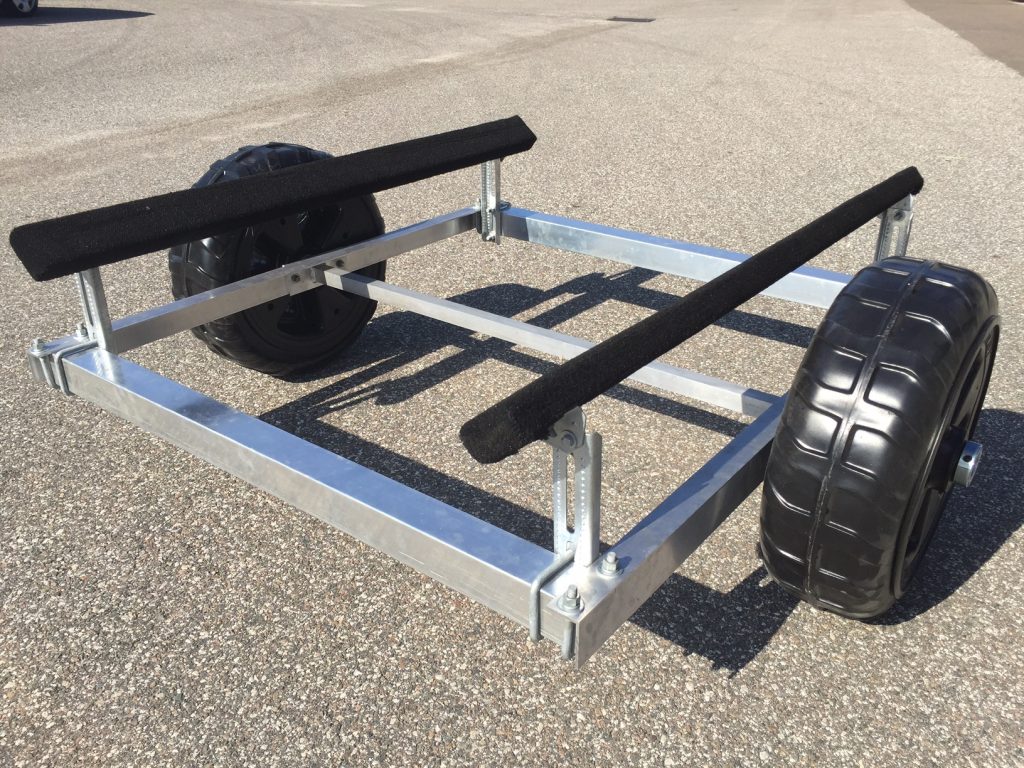 PASS points by Event for 2020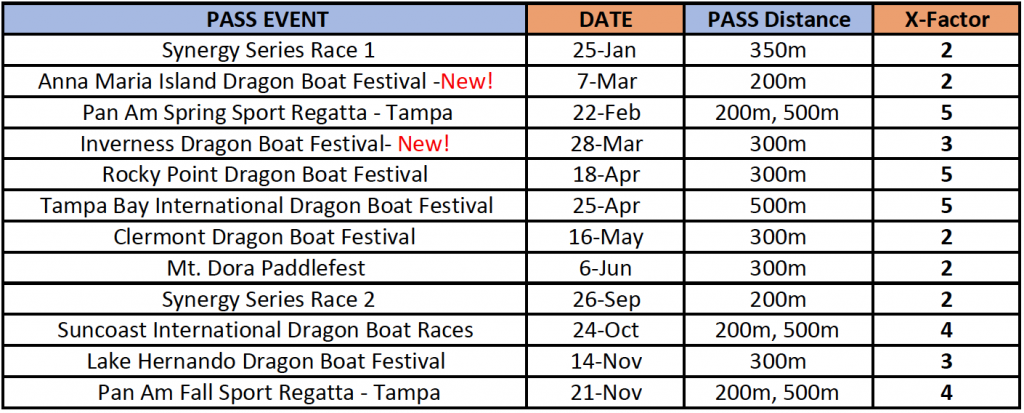 Congratulations to our 2019 Winners!
High-Quality Aluminum Dragon Boat Dolly – Heat Open
Sunbrella Dragon Boat Cover – Heat Women
New 10-Paddler PS-BuK Boat – JDBC Flash
Remember, your team needs to attend a minimum of
4 PASS events per season, to qualify for end-of-season prizes.
GOOD LUCK!