What's So Great About Pan Am Camps & Clinics?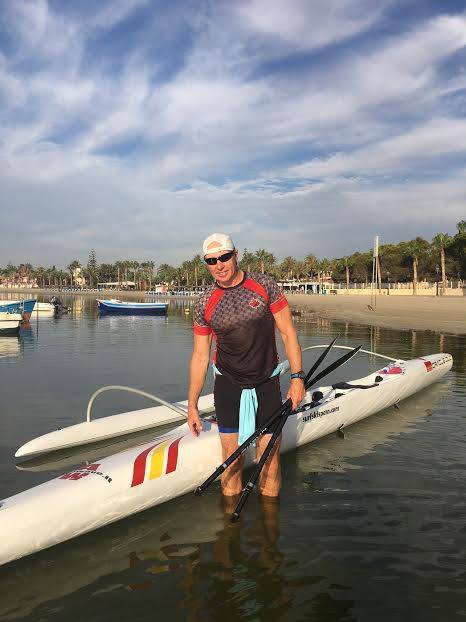 We are pleased to have Pat Bradley as our Pan Am Camp Director for the 2020 season. He is one of the USA's & Canada's most successful dragon boat coaches and athletes. Pat is a former Canadian National Team Coach, currently a Senior C Team USA coach and Program Director with 50 international gold medals. Pat's highly skilled and enthusiastic staff of international World Champion coaches, include Konrad Doerrbecker & Liz Bradley. They have consistently delivered top quality training to hundreds of camp athletes since 2009. The trio brought home 11 Gold Medals at the 2019 IDBF World Championships in Pattaya, Thailand.
These coaches stand out with their relentless focus on technical skills development. Pat & Konrad currently coach the TEAM USA Senior C division, while Liz is a TEAM USA athlete in 2019.
Pat's athletes discover power through connection. This philosophy emphasizes being strong and fit simply isn't enough, technique wins or loses races!
This team of exceptional world class coaches have experience instructing all levels of dragon boating, including BCS, community teams, as well as adaptive programs.
GET AHEAD OF THE RACE NEXT SEASON WITH SPECIALIZED TRAINING CAMPS!
Pat's Credentials:
Dragon Boat Canada, Senior B Coach Program Director, 2006-2013
50 International Gold medals
Current Head Coach, Team USA Senior C, 11 Gold Medals won at the 2019 IDBF World Championships in Thailand
Director & Head Coach, Pan Am International Dragon Boat Spring Train & Race Camp, Tampa, FL
Conducts dragon boat technical training camps across the USA(California to Florida) & Europe (Spain)
Resides in Central Florida, managing & coaching the HEAT Dragon Boat Club
Certified Level 2 Dragon Boat Canada Official, Level 1 IDBF Official
Pan Am Dragon Boat Coaching Course instructor, Level 1 and Advanced Programs
Keynote Speaker, European Dragon Boat Federation Congress, 2018
Liz's Credentials:
Dragon Boat Canada, Senior B Athlete, 2008-2013
Team USA, Senior C, 2017, Silver Medalist, 2019 Gold Medalist.
Over 30 International Gold medals
Manager & Coach, Pan Am International Tampa Spring Training Camp
Coach International Training Camps (USA and Europe)
Created the adaptive dragon boat paddling program in Belleville, Canada
Certified Level 1 IDBF Official, Level 2 Dragon Boat Canada Official, Level 1 USDBF Official
Pan Am Level 1 Dragon Boat Coach
European Dragon Boat Federation Committee Member: Medical Commission, and Para Dragons Paddling Commission
Teaching people to steer and paddle in addition to educating future coaches, is part of building the sport of dragon boating
infrastructure in your community.
Pan Am provides full service camps & clinics with experienced coaches and staff, dragon boats and docks, and reasonable rates for accommodations.
With access to a variety of excellent venues within Florida, we can take advantage of the state's warm water and climate which allow for camp dates just about any time of year.
Customized camps and clinics with Coach Pat Bradley can be provided at a location in your area.
Start planning early! Planning at least 6 months in advance helps to ensure best prices and venues for a customized camp in local area.

For more information call us at 813-570-7693.