Clermont Waterfront Dragon Boat Festival, Clermont, FL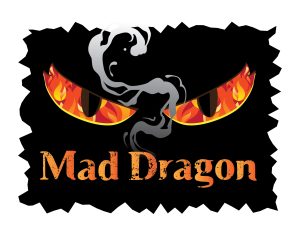 Date: April 8, 2023
Time: 8:00am to 4:00pm
Submit Payment Here
Register For This Race
RACING CLASSES
BCS
Community Festival Mixed
Premier Mixed
Premier Open
Premier Women
Senior Mixed 50+
Senior Open 50+
Senior Women 50+

ENTRY FEES
$900 - All 20-Paddler Club/Community Teams
$660 Club/Community/Corporate 10-Paddler Single Team - Fee for 1st 10-Paddler Entry
$550 Club 10-Paddler 2nd Team - Fee for 2nd 10-Paddler Entry
$440 Club 10-Paddler 3rd Team - Fee for 3rd 10-Paddler Entry

RACE COURSE
350m
RACE FORMAT
10 paddler and 20 paddler divisions.  Cross rostering is allowed for teams signing up for both of these divisions. Mixed teams must have equal numbers of men and women.  Each team will receive 3 races in their respective divisions: Qualifying round, semi-final round, and championship or consolation round.
RACE SITE
Waterfront Park on Lake Minneola
103rd Street Water Front Park, Clermont, FL 34711
Brought to you by MAD DRAGON FOUNDATION… come race and support a dragon boat charitable organization that directly funds youth and disabled athletes participating in your sport. 100% of event proceeds go directly to great causes.
What comes with a Dragon Boat registration? Forming a local community or corporate dragon boat team is easy! Included in your team registration is a practice session where we will show you how to paddle and race. Rally a team of 10 or 20 co-workers, friends and/or family members to join you for some fun, friendly competition. Registration includes one practice session and all of the necessary equipment for race day, including a boat, paddles, life vests, a drum and a steersperson/coach. NOTE: club teams who train/race regularly must provide their own race-day steersperson. Remember, for local community teams, one free practice is included with your paid registration. Your participation supports the work of Mad Dragon Foundation whose mission is to support youth-dragon and para-dragon programs across the United States.