Details
A two day technical skills development program for all levels of dragon boat athlete! Participants will receive the latest in innovative technical drills, by breaking down the stroke into micro components. They will also receive one-on-one in-boat technical analysis and instruction, along with video assessment, classroom theory and instruction. Pat & Liz Bradley recently returned from the 2019 IDBF World Championships in Thailand where they led TEAM USA Senior C to an unprecedented 11 Gold Medals. Pat & Liz are multiple world Champions representing Canada from 2007-2013 and the USA since 2017. They have trained 1000's of dragon boat athletes around the world including beginners, BCS, elite and National team athletes.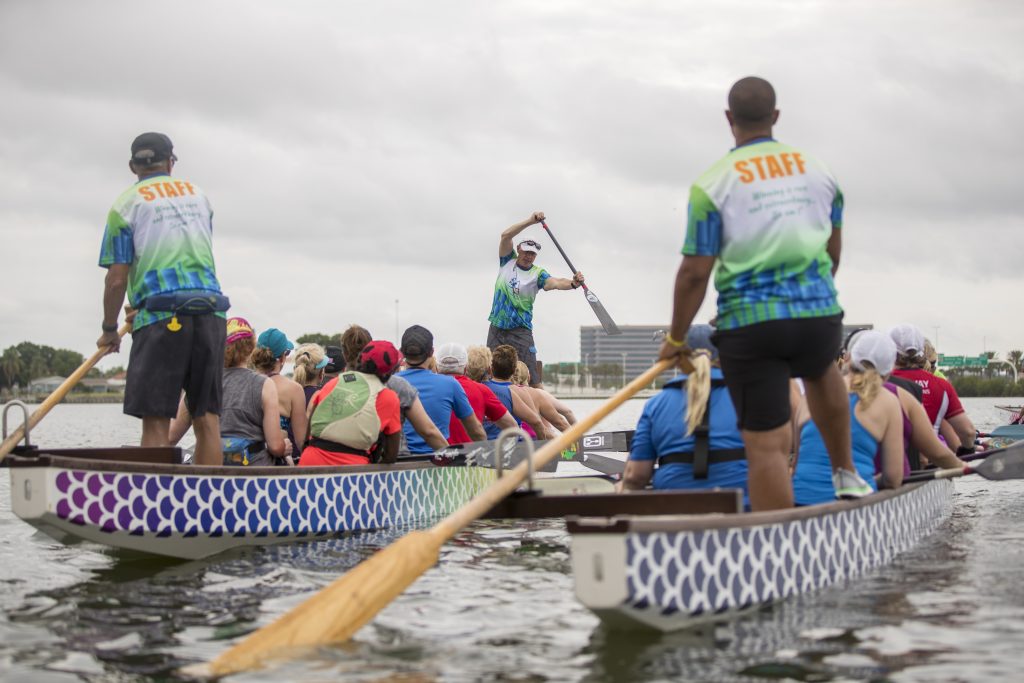 "The concept of Power through Connection works. Pat and Liz broke down the stroke into three simple parts to focus on. WOW...what a difference! The one-to-one instruction and video review were eye openers. Looking forward to the next camp."
-Orlando Camp Participant, 2019
Date/Time: Saturday & Sunday, 8:30am to 4:30pm
Where: Between St. Joe's & Temple's Boathouses
Fee: $139
BONUS PRESENTATION: Friday, May 29 - Dragon Boat Leadership Forum
Pat will conduct an interactive 6 hour classroom session for team captains, managers, & aspiring coaches regarding dragon boat club/team development as well as basic coaching & teaching skills.