Details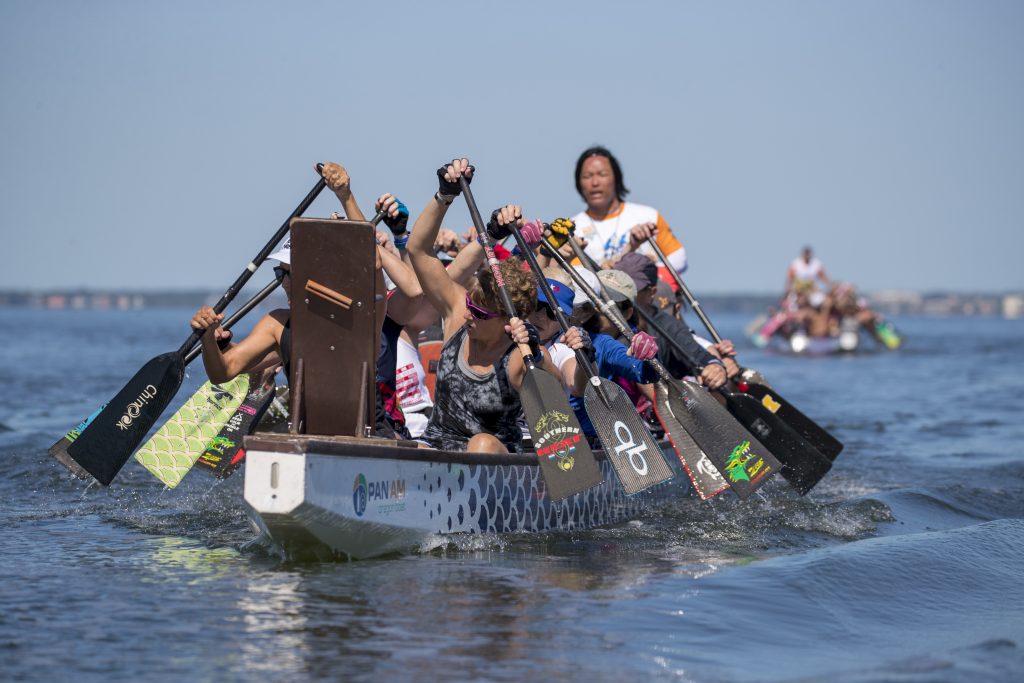 High Performance Training Program – with Tampa Races
$419/paddler (includes commemorative video & camp shirt)
**discounts for groups of 10+, contact info@panamdragonboat.com
Head Coach – Pat Bradley

The 2020 Club Crew World Championships in France is anticipated to be the biggest dragon boat event ever.  Located in an Alpine valley near the Swiss border, the 2020 CCWCs is expected to attract in excess of 6000 athletes from over 30 countries.  Several crews from throughout North America who qualified to attend the CCWCs  will be using the Tampa Camp to launch their training programs for France and test their racing skills at the Tampa International Festival.   The 2020 camp offers a valuable opportunity to train with other competitive crews, share training concepts, and broaden your paddling social network.  
The Program: The Pan Am Camp program is proven to benefit a variety of skill levels.  Campers who are new to dragon boat but have an athletic base will accelerate their individual skills development. Advanced individual athletes also continue to benefit from the comprehensive and innovative technical program as well as the daily spirited, competitive workouts.
Pan Am's mission to deliver a quality camp experience goes beyond paddling.  Our stable of world class international coaches value strong minds, team building and fun along with the technical skills development and conditioning. We firmly believe that successful athletes require a balance of physical, mental and emotional strength.
BONUS! For paddlers arriving early, prior to Saturday, April 18th, join us in racing small boats at the Rocky Point Point Dragon Boat Festival – FREE entries.  Also, we will have a Welcome Party for campers at the conclusion of racing at Bahama Breeze. Come join us for food and refreshments!
Program Highlights:
-Technical paddling instruction including one-on-one personalized instruction
-Video reviews to identify, target and produce key technical outcomes
-Competitive, on-water, group workouts in late model BuK boats
-Classroom presentations from Coaches & guest speakers – diverse and contemporary topics
-Condo, resort style accommodations with full kitchens
-Full HOT PROTEIN breakfasts and daily Happy Hour with snacks
-All amenities including pool, docks and equipment on site
-Ergometer (indoor rower) classes dockside
-On-site massage therapist
-Awards night
-Pan Am Level 1 Coaching Clinic April 14 & 15 available (separate registration required)
-Pan Am Level 2 Coaching Clinic April 16 – 18 available (separate registration required)
-Rocky Point Dragon Boat Festival April 18th FREE for early arrivals
-Tampa International Dragon Boat Race Festival – April 25th included 
-Camp racing shirt – daily draw prizes – bonus gifts
-Hornet WaterSports Paddles & Accessories Pro Shop on site
FREE airport shuttles
For more information, contact Coach Pat Bradley
directly at 813-600-8215 or pbradley159@gmail.com.
_______________________________________________________________________________
Hotel room discounts for camp attendees are
only available until December 21, 2019-
don't delay on booking your room!
Normal rates will resume after 12/21/19.
Reservations will be accepted beginning 9/23/19,
M-F, 8am to 430pm only.
Ask for Maritza, Katty, or Sean.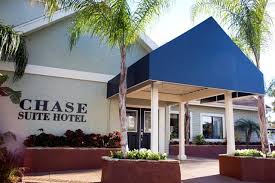 The Chase Suites
3075 N. Rocky Point Drive E., Tampa, FL 33607

813.281.5677
FREE Airport Shuttle rides will be available from The Chase Suites!
Other amenities include: newly renovated apartment style units with full kitchens,
pool, laundry, free (full-hot) breakfasts and daily "Happy Hours".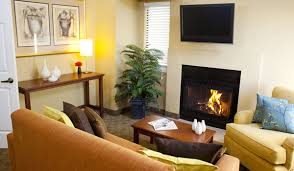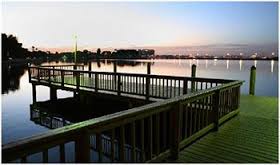 __________________________________________________________________________________
Once registered for a camp, you may book your room at The Chase Suites
Use "Dragon Boat 2020" to receive your special rate.
2 to 3 weeks prior to your camp you will receive an email camp bulletin with further details.
If paying by check, make checks payable to(please make sure checks are in US funds):
Pan Am Dragon Boat
Send check to:
Pan Am Dragon Boat
1512 E. 12th Ave., #108
Tampa, Florida 33605
Note: If you decide to attend camp with your team after registering as an individual, no credits will be given.

Refund policy:
There is a $50 admin fee for any cancellations.
If you cancel prior to Nov. 1, 2019, you can get a refund minus the admin fee of $50.
If you cancel after that time, you can keep it for credit for the following year's camp (minus $50 admin fee), or find a replacement to take your place.