PADDLE FOR PINK, West Windsor, NJ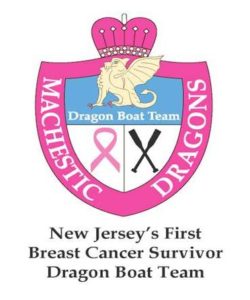 Date: June 9, 2018
Time: 8am to 4pm
Submit Payment Here
Register For This Race
RACING CLASSES
BCS
Club Mixed
Club Open
Club Women
Festival Community/Corporate Mixed
Festival Community/Corporate Open
Festival Community/Corporate Women

ENTRY FEES
$1200 - Club/Community/Corporate (Early Bird expires Feb.15)
$1000 - BCS (Early Bird Expires Feb. 15)

RACE COURSE
250m for Community/Corporate Teams & 500m for Club Teams
RACE FORMAT
Each team will participate in 3 races.
RACE SITE
Mercer County Park Lake Tower Field (between Marina Boathouse and Tennis Center), West Windsor, NJ
EARLY BIRD ENDS ON FEBRUARY 15TH!  SAVE $100!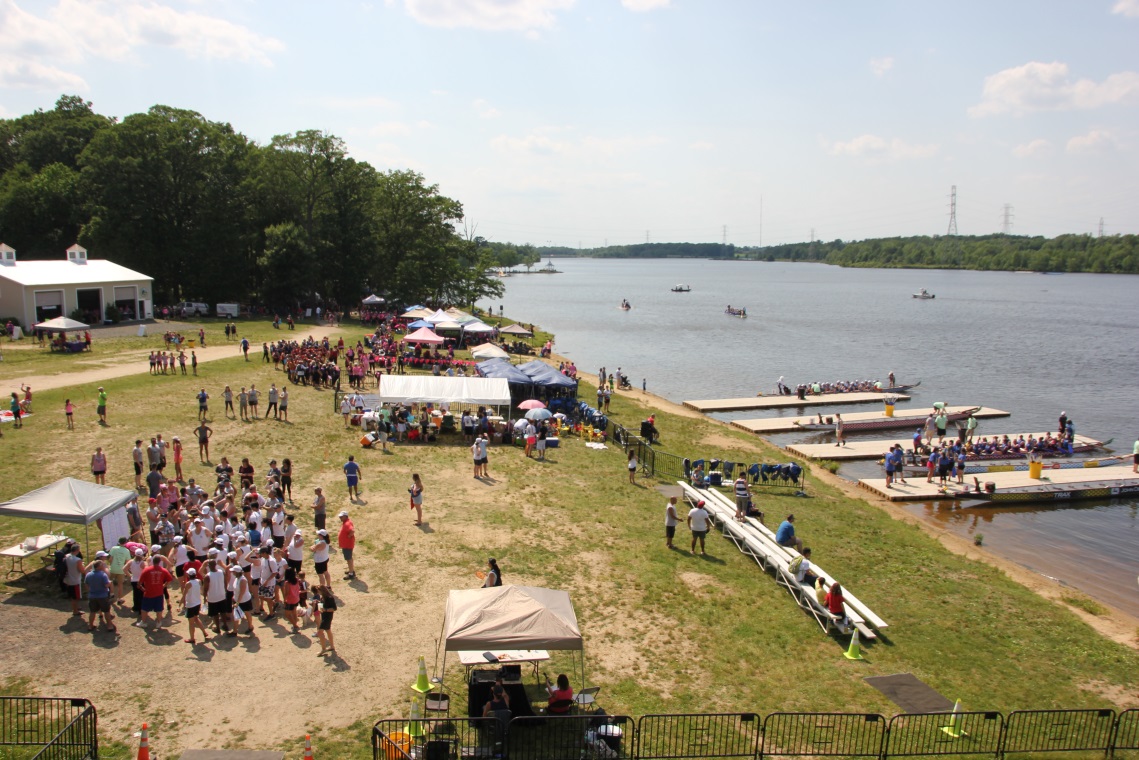 Paddle for Pink
2018 is our 12th anniversary!

The Machestic Dragons would like to share how your team participation enables us to support our mission and free cancer program outreach to so many! The Machestic Dragons are a 501 c (3) non-profit breast cancer organization and our mission is:

 To raise awareness of breast cancer and the benefits of dragon boat paddling.
 To show and mentor others who are weakened by the struggle with breast cancer
that there is life after this disease.
 To encourage and empower ourselves and others to face their dragons with an indomitable spirit.
 To look beyond today, to a future filled with hope and promise.
---
In supporting our mission and non-profit status, Paddle for Pink is held as a fundraiser and to increase breast cancer awareness.  Proceeds are donated to local programs that provide free services to breast cancer patients/survivors…
A total of $17,000, proceeds from Paddle for Pink 2017, was donated to 3 cancer programs this year: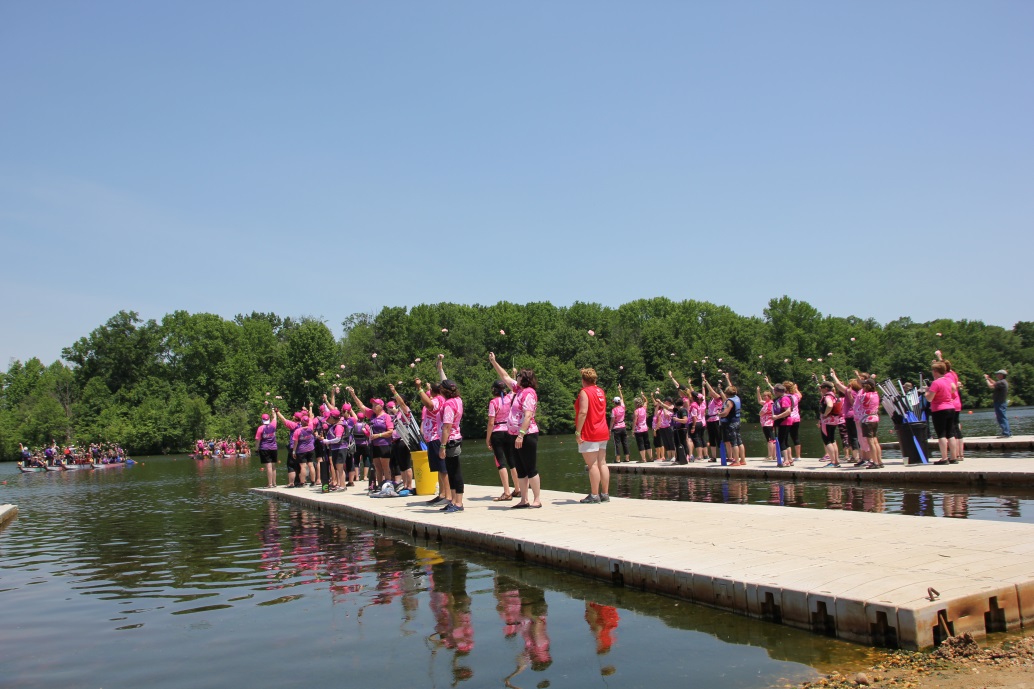 $10,000 donated to The Breast Cancer Resource Center
http://www.ywcaprinceton.org/About_BCRC.cfm
$5000 donated to The Healing Consciousness Foundation (HCF) and Bucks County Breast Friends (BCBF)
www.thehealingconsciousness.com  or www.hcfbucks.org
$2000 donated to Metavivor  www.metavivor.org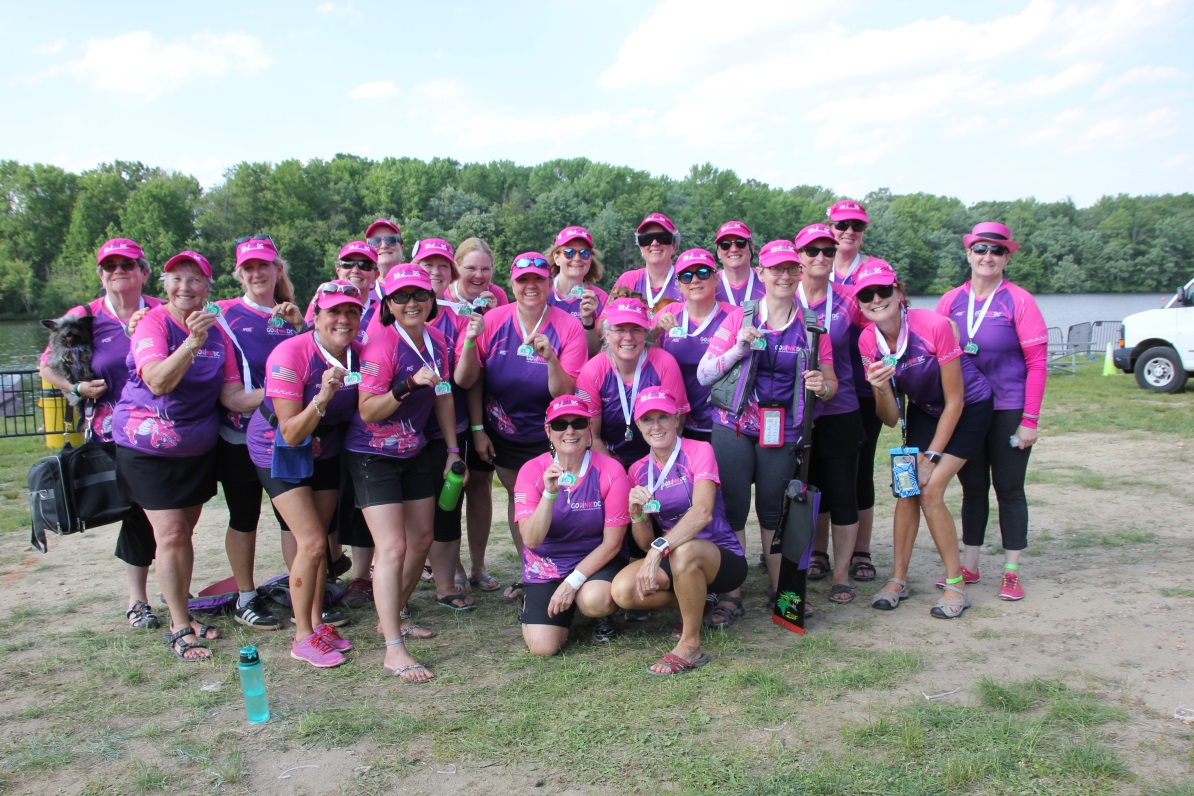 To promote good sportsmanship and fairness, please follow these racing division/class guidelines when forming and registering your teams.
Community/Corporate Teams– this division is reserved for novice crews with little or no experience of racing. Entry examples are crews representing corporate (commercial/ business), community organizations (i.e. Fire, Police, EMS, schools, fitness centers, etc.) and Friends/Family groups.  Community teams are not members of dragon boat organizations or clubs, typically only race one festival a year, but not more than three festivals.  Teams who are not true community teams will be moved to the Sport Team division.
Club/Sport Teams-this division is for crews experienced in racing, paddlers are generally members of dragon boat organizations or clubs, have access to boats and equipment (owned or rented) for practices during the paddling season and has more practice experience than the (1-3) practices the festival host provides.
Breast Cancer Survivor (BCS) is a separate division, not class. Paddlers must be survivors and may be inclusive of female and male crew members.
 Drummer and steer may be non-BCS. A breast cancer survivor has been defined by the International Breast Cancer Paddlers' Commission as "a person who has been diagnosed with breast cancer."
Race classes include: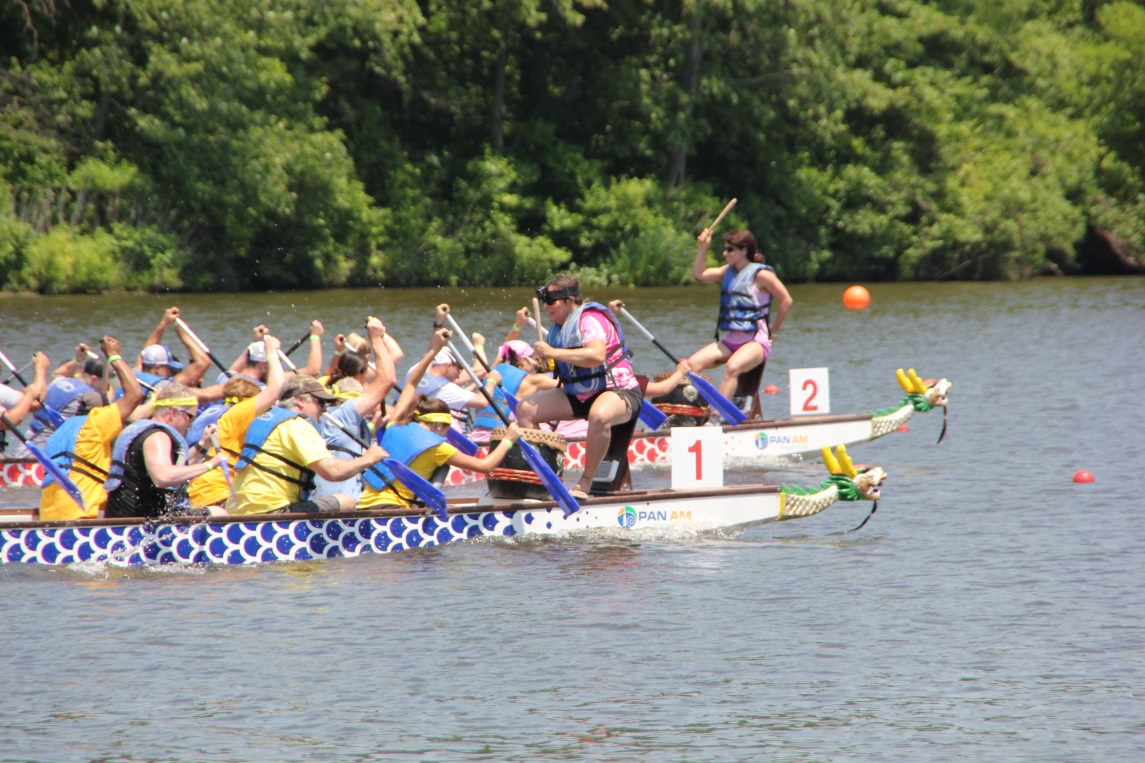 Open Class – The primary class of racing and there are no restrictions on crew composition.
Women's Class – All paddlers must be female.
Mixed Class – Crews must consist of an equal number of male and female paddlers (10/10, 9/9, or 8/8).
Registration Fees:
Early Bird – until Feb. 15 – BCS $900
Club/Community/Corp  $1000
Regular -Feb. 16 – May 15 – BCS $1000
Club/Community/Corp $1100
Late Registration May 16-May 26 All-$1500 

FOR PARTICIPANTS OF MINORITY AGE (UNDER AGE 18 AT THE TIME OF REGISTRATION)
YOU WILL NEED TO PROVIDE A PHYSICAL WAIVER TO BE SIGNED BY THE PARENT –
Please download this form by clicking here: Junior Waiver
Return this form by scanning and emailing to info@panamdragonboat.com
To schedule one complimentary practice for your team – go to www.paddleforpink.org
under the Captain's Information tab to Practice Schedule