Nevada International Dragon Boat Festival, Las Vegas, NV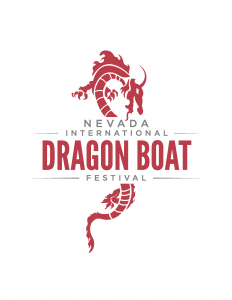 Date: October 14, 2023 to October 15, 2023
Time: Sat: 730am - 5pm Sun: 830am - 3pm
Register For This Race
View Map
RACING CLASSES
Club Mixed
Club Women
Corporate/Novice/Local Team
Youth

ENTRY FEES
$1100 - Corporate/Novice/All Local Teams until May 1st
$900 - Club Women until May 1st
$900 - Club Mixed until May 1st
$180 - Open 2K Race
$150 - Youth until May 1st

RACE COURSE
200m, 500m, 2K
RACE FORMAT
Saturday - 200m - Each team receives 3 races. Sunday - 500m - Each team receives 2 races. 2K - First pay, First play, limited to 7 teams.
RACE SITE
Lake Las Vegas
20 Costa Di Lago
Henderson, NV 89011
D.R.A.G.O.N.
Presents the 5th Annual
Nevada International Dragon Boat Festival
October 14th & 15th 2023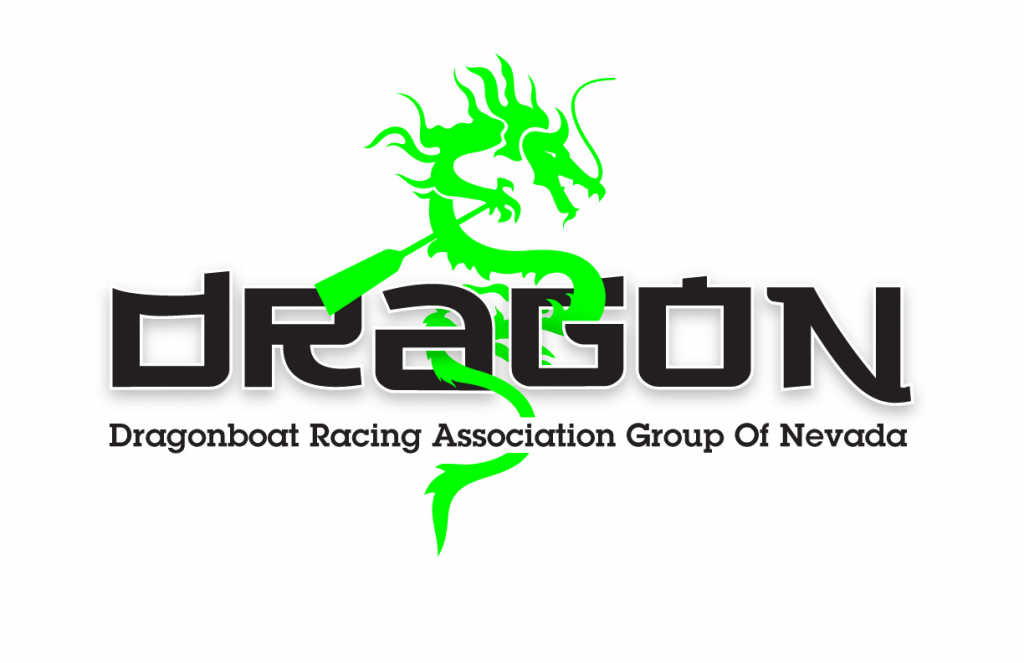 D.R.A.G.O.N. is a 501(C)(3) non-profit organization dedicated to raising awareness and funds to aid cancer services
in our local community by providing an all-inclusive, family-friendly environment through the sport of dragon boat racing.
---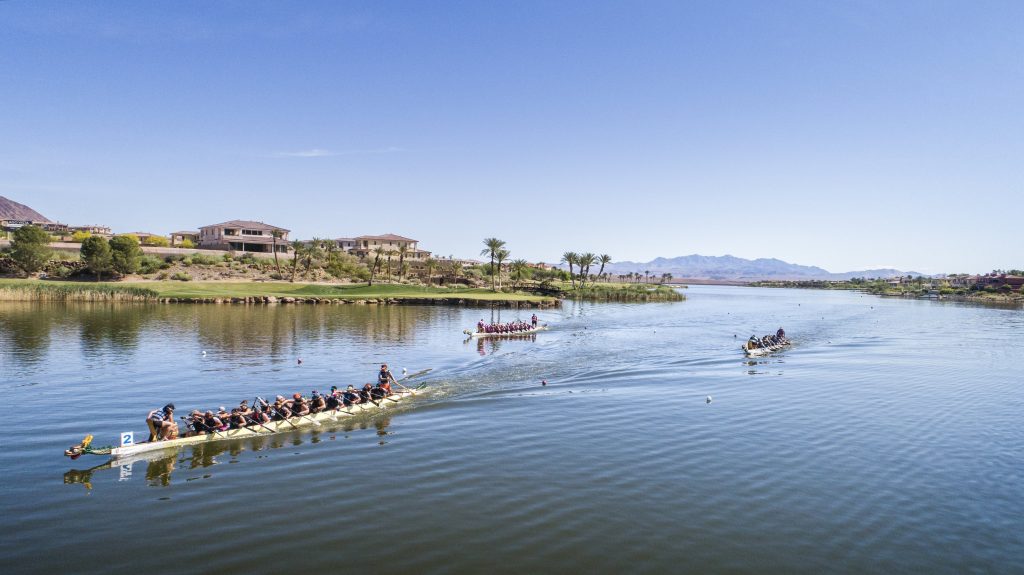 SAVE up to $200!
Early Bird Fees 'til
July 1st!

Complete Payment by mailing your check to:

D.R.A.G.O.N
P.O. Box 90715
Las Vegas, NV 89009
---
An old-world Mediterranean theme is reflected in the overall design and ambiance of this charming destination and also very unique to the desert southwest. This spectacular water-side resort destination will be sure to make you feel like you're at a desert paradise but really only minutes away from the famed Las Vegas Strip. Escape to Lake Las Vegas and leave your stress and worries behind. The shops, restaurants, and nightlife are a short stroll if you choose to stay in the village, providing race attendees the opportunity to intimately experience one of Las Vegas' hidden treasures.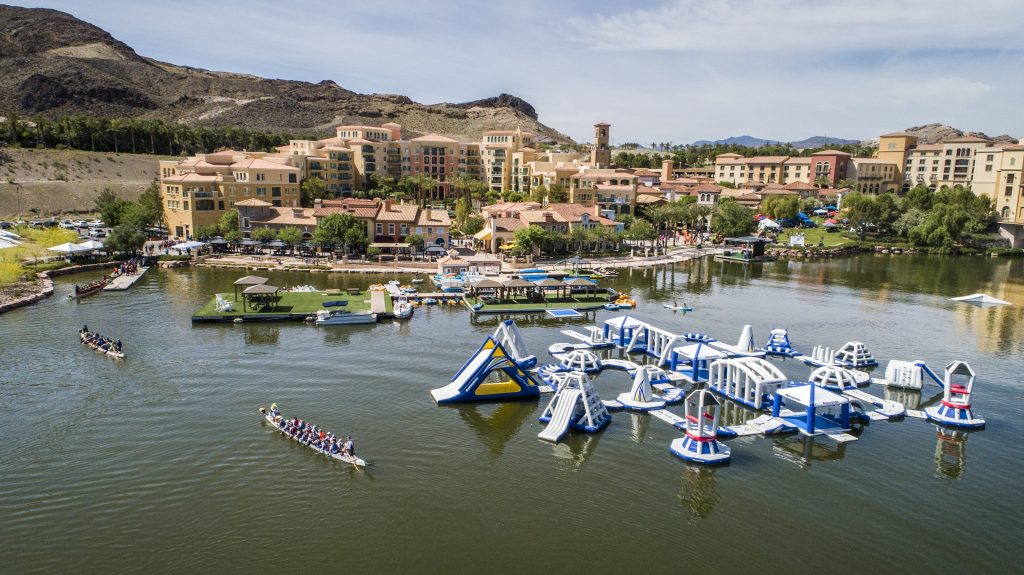 The event kicks off Saturday morning with a team captain's meeting. Races will begin right after the Lion's Dance, with excitement throughout the day. Witness our "Vegas Gold" 2K Charity Exhibition Race as part of the fun festivities. Spend your evening at the strip for some of the finest dining and ultimate entertainment. The race action will resume on Sunday morning with qualifying rounds and championship races. The days will conclude with an awards and medals ceremony. (Please note that awards are given for specific categories.)
BONUS RACES:
Open 500m – FREE with paid registration (Sunday Only)
BCS & All Cancer Race – FREE with paid registration
Grand Masters – FREE Race (based on interest)
(Age 50+ and paddling on a registered team)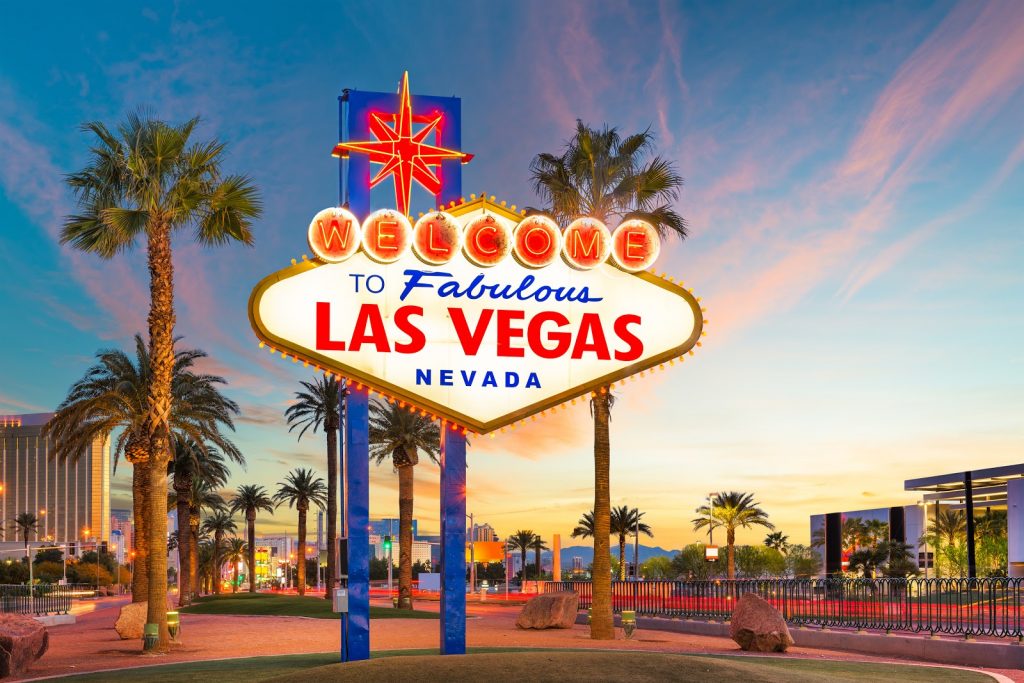 For more details about practices, accommodations, schedule of events & more CLICK HERE
---
For Youth team participants (ages 8-17) , a waiver must be signed by a parent or guardian which you can
DOWNLOAD HERE.