MAGNOLIA CIRCLE DRAGON BOAT RACES, Norfolk, VA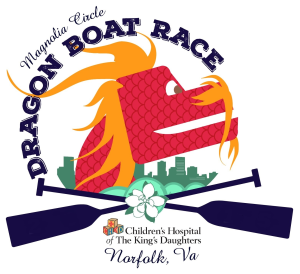 Date: September 14, 2019
Time: 730am to 3pm
Submit Payment Here
Register For This Race
View Map
RACING CLASSES
Club Mixed
Community Festival Mixed
Corporate Festival Mixed

ENTRY FEES
$1500 - Corporate
$1250 - Club & Community (non-profit)
$70 - Individual
$55-Individual Military Personnel

RACE COURSE
Race distances include a 300m straight line sprint.
RACE FORMAT
3 races are included with registration for the main distance of 300m.
RACE SITE
Nauticus[break] 1 Waterside Drive[break] Norfolk, Virginia 23510  
The Magnolia Circle of The King's Daughters brings the 5th annual Magnolia Circle Dragon Boat Race to Downtown Norfolk, Virginia.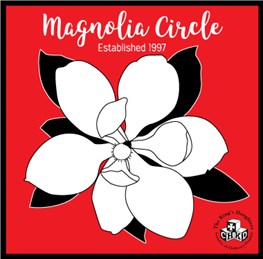 Magnolia Circle is a volunteer group in support of the Children's Hospital of The King's Daughter's (CHKD). We invite you to join us for this premier fundraising event on the Elizabeth River at Nauticus Pier, in downtown Norfolk. The Magnolia Circle Dragon Boat Race was the first of its kind in the Hampton Roads area. The Dragon Boat Race & Festival is free and open to the public, so bring your friends and family! From races to music and festivities, downtown Norfolk will be alive with family friendly opportunities for fun as spectators and participants. We look forward to your participation in the Magnolia Circle Dragon Boat Race to support Children's Hospital of the King's Daughters.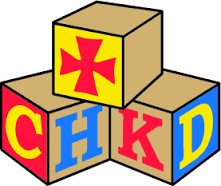 Food & beverages will be available for purchase
Beer provided by O'Connor Brewing Co.
Free water for athletes 
Music provided & entertainment provided throughout the day
T-shirts available for sale 
Waterfront bleachers provided by City of Norfolk
We are also including a youth category; paddlers need to be 12 years of age to participate and a parent or guardian will need to sign a junior waiver, which you can download here.  Youth teams will be limited to only 3 teams!  All other teams may sign electronic waivers sent by your team captains when they register your team.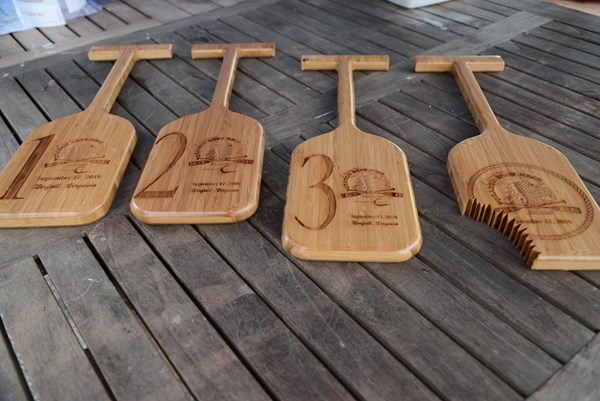 TEAM SPIRIT awards will be given to 1st, 2nd, and 3rd places! There will also be recognition for "most spirited" team and the "Dragon's Breath" award goes to last place.  Raffle tickets will be available for sale during practice sessions and on race day to vote for your favorite steers person. The winning team will have their choice of steers person during the final race!
For more details regarding team registration, event day, practices, parking and more,
please visit The King's Daughters.