PADDLE WITH PURPOSE AT  THE 10TH ANNIVERSARY OF
SOUTH FLORIDA'S FIRST Breast Cancer Survivor TEAM!
CLICK HERE TO REGISTER   Early Bird Deadline - January 1, 2017
Non-reundable fee of $100 due with Early Bird Registration
(this is an SRDBA sanctioned event, points will be applied for the Regional Championships)
Doctors Saved our Lives,
 Dragon Boating saved our spirits!
-Education the public about Breast Health
-Serving as role models
-Mentoring those newly diagnosed with Breast Cancer
-Assisting under-privileged women in providing breast cancer screenings and treatment
-Raising funds for breast cancer affiliated women's services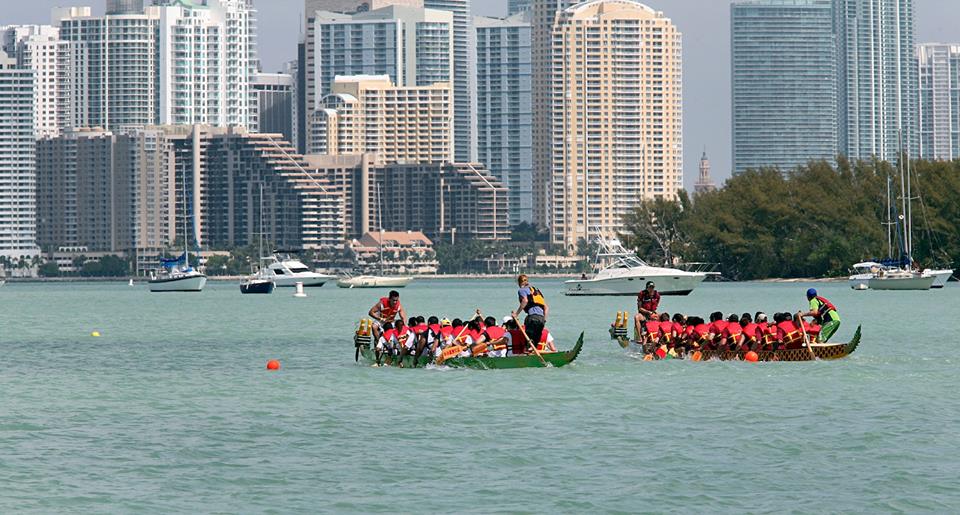 Miami Marine Stadium,

Flex Park, Key Biscayne
All teams Welcome!
Race Divisions:
Breast Cancer Survivor
Corporate
Community
Collegiate
Municipal
Club
A special BCS camp is being offered prior to the event! Wednesday through Friday, April 5-7, $200. 
Contact racing@dragonboat.miami for camp details and hotel accommodations! Additional clinics also available for Coaching(April 4) and Steering (evenings of April 4-7).
View Map
RACE DATES
April 8, 2017 to April 8, 2017
RACING CLASSES
BCS
Club Mixed
Club Women
Community Festival Mixed
Corporate Festival Mixed

ENTRY FEES
See Fees on official race website

RACE COURSE
500m
RACE FORMAT
10/10 rule applies to all Club/Elite teams. 3 races per team.
RACE SITE
Miami Marine Stadium, Flex Park, Key Biscayne